Martin Sean
About
I'm a wildlife photographer passionate about creating unique and captivating fine art prints. With an eye for detail and a commitment to quality, my limited edition black and white photographs bring the beauty of nature into your office or home.
Martin Sean
"For over 20 years, I have been travelling the world and exploring some of its most incredible creatures and locations.
Specialising in fine art, and black and white prints, I strive to capture the beauty of nature and share it with as many people as possible.
I am dedicated to photography, and that devotion is seen in the artistry and precision of my prints. Using the highest grade equipment, each image captures a unique moment in time with unrivalled clarity and precision - a result of my many years of practice and mastery of the craft. My eye for composition delivers captivating prints that evoke a narrative and emotion, bringing the image to life and enhancing any room in which it is displayed.
My passion for photography has seen me explore many a remote location, from Norway's Svalbard archipelago to South Georgia Island in Southern Oceans. I have dived in places such as the Galapagos, the Philippines and the Red Sea at depths far deeper than what is typical for recreational scuba diving - over 100m/330ft! On land, I have photographed subjects in places such as Antarctica, Mongolia, Vietnam, Namibia, Kenya and Egypt."
Martin
Let's get to know each other!
Out Of The Grey - The Collection
Out Of The Grey is a diverse collection of some of photographer Martin Sean's finest wildlife photography from the planet's most iconic natural environments. It includes both surface-based and underwater images captured in far-flung locations such as the Svalbard archipelago, the Maldives, Namibia and South Georgia Island, to name just a few.
As the name suggests, the collection is presented entirely in black and white, Martin's colour palette of choice. This gives the prints a classic look and feels that is extremely versatile when it comes to decorating a variety of different spaces.
Each photograph has its own unique and powerful story. On an artistic level, all prints in the collection are considered expertly composed and painstakingly edited to maintain the sharpness and quality of the images as they are enlarged.
Whether it's a curious Polar bear, a downtrodden Macaque or a group of utterly fearless Chinstrap penguins, every photograph in Out Of The Grey is packed full of character and emotion. This is more than just a collection of images celebrating beautiful wildlife. It's a study of the unique nature of each individual and species. It's also a poignant reminder that these lives are fragile and at risk.
Wildlife photography allows us to fathom fantastical creatures that we may never have the privilege of seeing with our own eyes, yet it's also a stark reminder of what we stand to lose if we don't change course as a species. Ultimately, it's up to us to decide if collections like this will end up as a celebration of our planet's stunning biodiversity or a tragic souvenir from a time we can never recapture.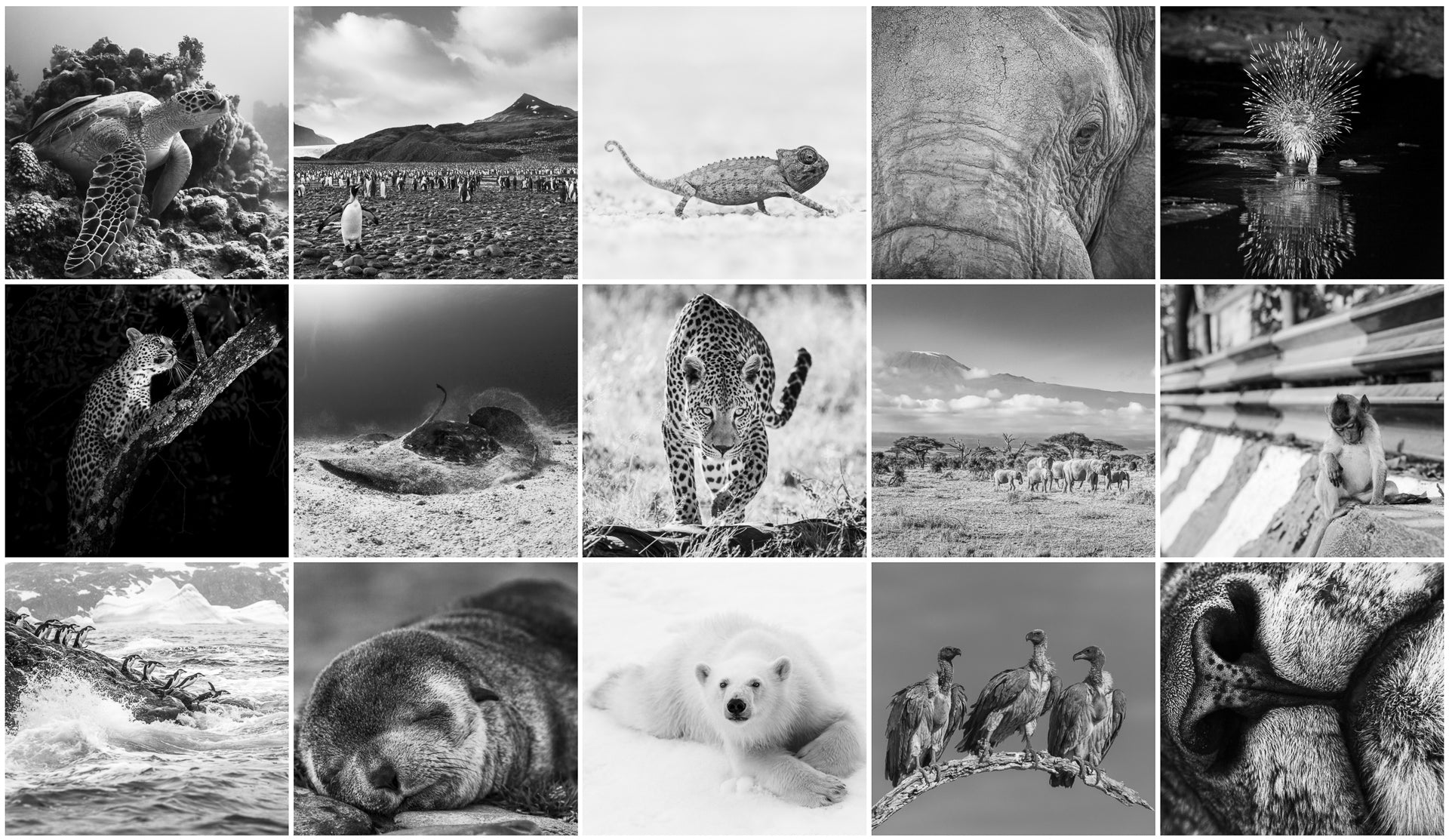 Out Of The Grey
Step into a world of legendary art with Martin Sean's exquisite collection, 'Out Of The Grey' - an exclusive range of stunning black and white fine-art prints. Make your walls come alive!
Dive In
Martin Sean
Connect
For the story behind any print or if you have any questions about any aspects of my photography please contact me directly.
Out Of The Grey Launch
Martin Sean's mesmerizing black and white wildlife collection was unveiled at the breathtaking Fitzrovia chapel in a night of artful celebration. While many gathered to marvel over his artwork, unfortunately some couldn't experience it firsthand - so here we have a few snapshots for you all to explore!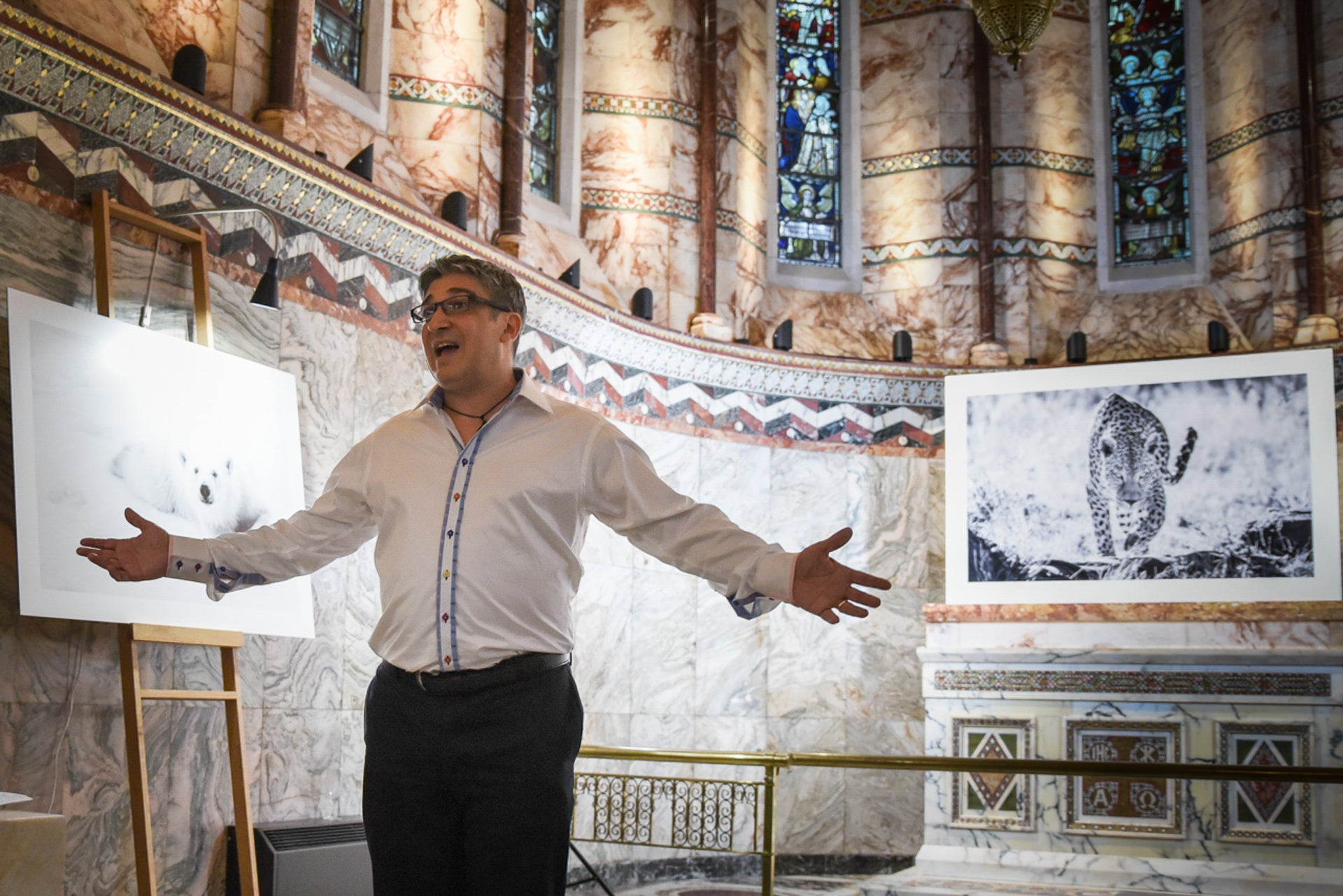 "Out of the Grey features exquisite large-scale black and white fineart images by London based wildlife photographer Martin Sean."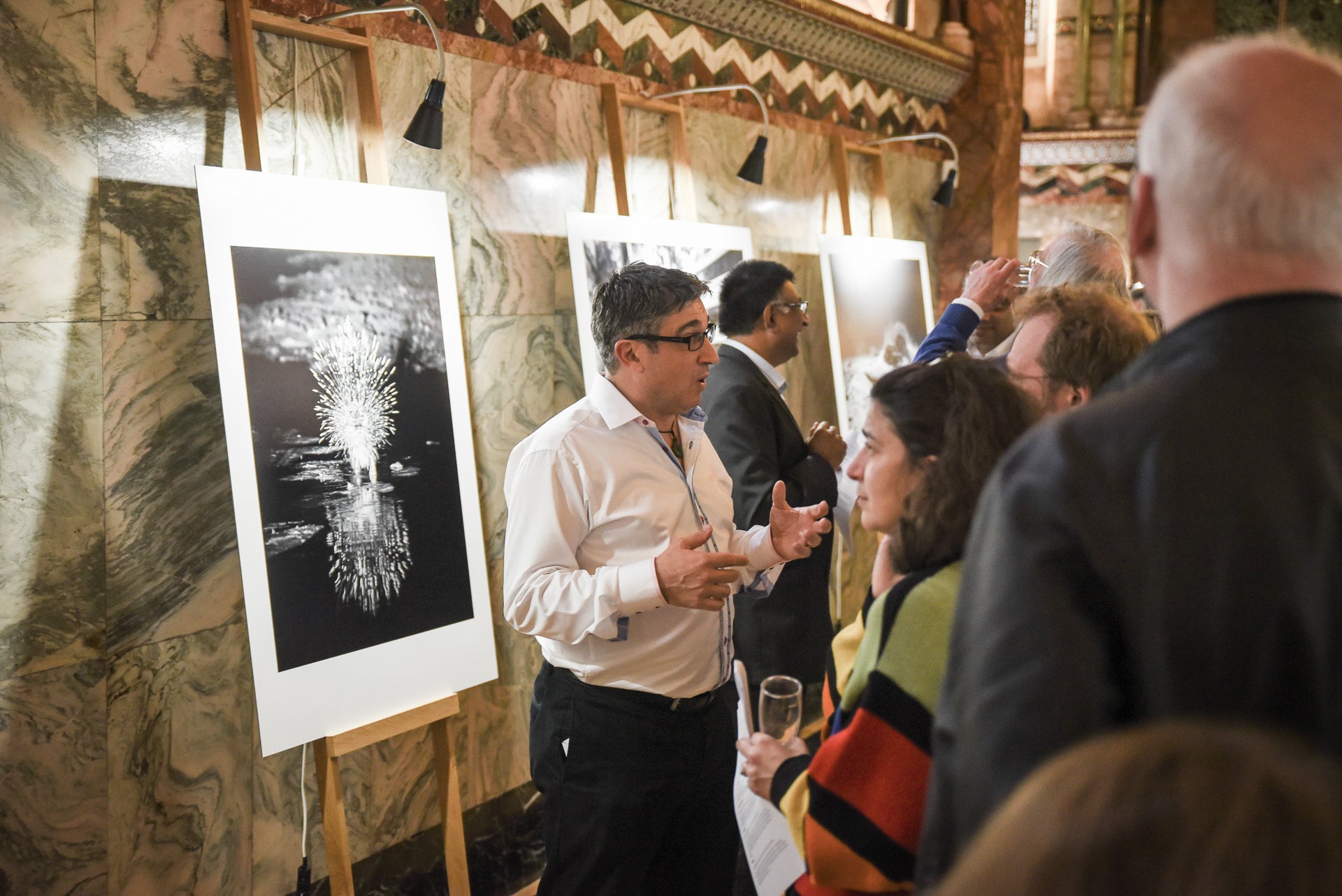 In breathtaking group shots and intimate, emotional close-ups, the showfeatures images from Africa, Asia and both Polar regions.
Martin's portfolio has embraced both underwater photography and a widerange of nature and wildlife photography as he explores every corner of theglobe.
The ornate, baroque FitzroviaChapel, previously part of the former Middlesex Hospital, provides animpressive backdrop to the monochrome exhibition.